The Peterborough Folk Festival happens August `18, 19, 20, 2017   It's a three-day music and art festival in the heart of the beautiful city of Peterborough, Ontario. With lots of music, workshops, food and craft vendors, we're certain that you'll love our festival as much as we do! The Peterborough Folk Festival's mandate is to foster the artistic and professional development of local culture. We encourage local artists to apply to Emerging Artist Program and to apply as performers. The Festival is FREE but donations are greatly appreciated and encouraged so we can continue to put on a great weekend of music and arts .
Buffy Sainte- Marie will kick off the 2017 festival at Showplace on Friday August 18th! Tickets on sale Wednesday May 17th at 12 noon via showplace.org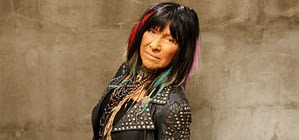 The Peterborough Folk Festival is primarily a volunteer run organization led by a board of directors, and as such we're always looking for volunteers. If you're interested in volunteering, please contact the festival by  completing  the form on our volunteer page.
The Festival takes place at Nicholls Oval Park in Peterborough! There is limited parking so we encourage walking or bike riding to the festival. The rotary trail runs from downtown Peterborough to Lakefield runs behind our main stage at Nicholls Oval and is a beautiful scenic walk/bike ride .
CLICK HERE for more details