HackerNest Peterborough May Tech Social
HackerNest is a nonprofit organization and movement that builds local tech communities around the world. We believe they are the cornerstones of economic development: we want more people to get into tech so they can afford to live healthier and happier. Our down-to-earth Tech Socials and epic, socially beneficial hackathons encourage camaraderie, collaboration, innovation, mentorship, knowledge-sharing, and so much more.
When : Tuesday, May 10, 2016 @ 7:30 PM
Location : Offices That Work – Top Floor Loft
459 George Street North, Peterborough, ON (map)
Drinks on us. That's right: free beer/(possibly wine)/water.
We had so much fun at the HackerNest PTBO launch that we're amped to do it all again! More details at http://www.meetup.com/HackerNestPTBO/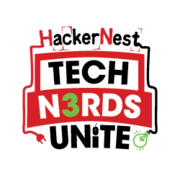 HackerNest Tech Socials are a fun, relaxed way to connect with your local tech community. Atmosphere: chill, friendly, unpretentious, agenda-free (no sales pitch, yo), and brimming with UltraSmart(TM) people.
The typical Tech Social schedule:
– 7:30pm: folks arrive, grab drinks, socialize
– 8:00pm: quick intro, thank sponsors, quick announcements
– 8:10pm: back to chatting with interesting new friends
– 10:00pm: go home exhausted from great conversations
Venue: Offices That Work