Small Change Peterborough and Whimpy's are providing 300 Free Thanksgiving Dinners to deserving families in Peterborough.
Families can enjoy a free traditional Thanksgiving dinner October 9th from noon until 6pm. To register, contact SmallChangePtbo@gmail.com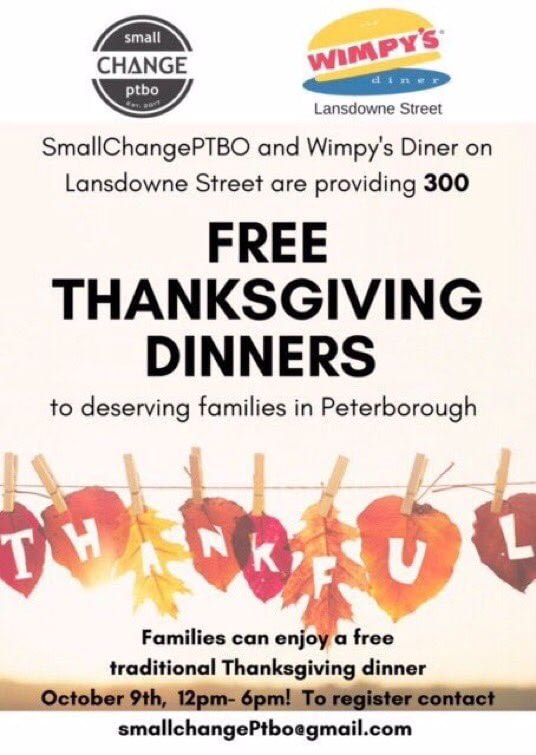 Small Change Peterborough is a non-profit group of like-minded friends who are dedicated to enhancing the lives of individuals and families in the Peterborough community through monetary donations and volunteer support.
Visit their website at http://www.smallchangeptbo.ca/
 Diner is a casual dining experience adorned with the 50's and 60's  theme with coin operated juke boxes and decorated with memorabilia the atmosphere is unbelievable and so is the food. 
 of course is known for its Famous Hamburgers, morning and all day breakfast, specialty lunches and home style dinners.
Visit their website at http://wimpysdiner.ca/about-us/